CESSE Virtual Event Success Story
RD Mobile Solutions
Virtual Events


Event Design
Event Build Services
Dedicated Support

Systems Integration
Success Story
Council of Engineering & Scientific Society Executives (CESSE) provides the go-to source of education, networking & the sharing of best practices for the staffs of engineering, technical, math & scientific societies to ensure the exchange & development of effective leadership practices.
CESSE delivered its 2021 Virtual CEO Meeting with the RD Mobile Eventsential platform. Highlights from the conference included:
3-day virtual conference
20 sessions, panels & networking break-outs
40 speakers
25 sponsors
Increased attendance & engagement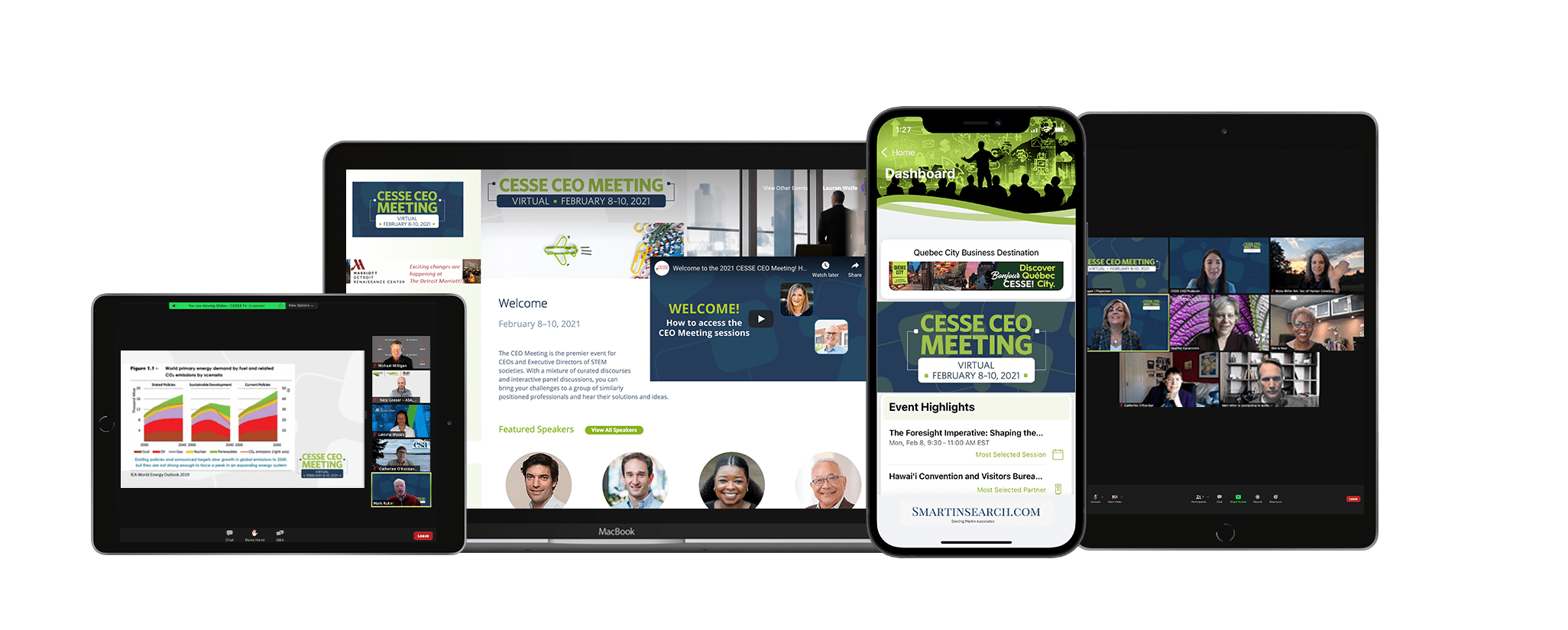 Thanks to the entire team for being a great partner with CESSE! With the support of RD Mobile, CESSE was able to deliver an outstanding virtual event.
How can we help you today?
We handle your data as we would want our own data handled. This form collects your contact information so that we can follow-up on your request and contact you about our other products and services. Please read our Privacy Policy for more details on how we store, process and protect the data you share with us.