SEO Benefits of WordPress for Association Websites
Why WordPress is the best choice for association website SEO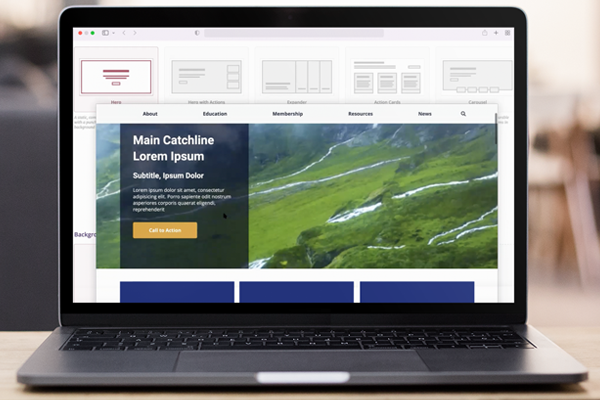 Your association website is the face of your organization for most members and prospective members. You expect it to attract and hold the interest of target audiences, and help you convert visitors into satisfied and loyal members, customers, and attendees. When your site does its job well, visitors spend their time and money with you.
But your website doesn't work alone. It relies heavily on search engines to capture the attention of potential visitors, which is why it's so important to optimize your site for search. Search engine optimization (SEO) is a complex skill set, but you don't have to worry about understanding SEO algorithms if you choose a content management system that makes it easy to implement SEO best practices.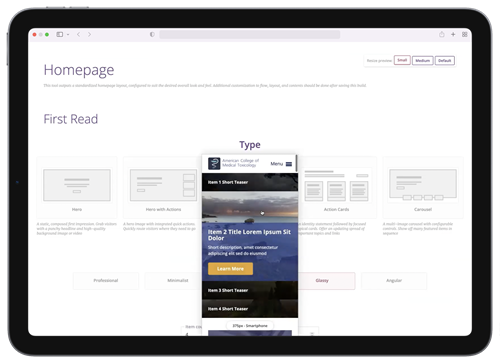 WordPress, the most popular content management system, powers 43% of the world's websites including The New York Times, Forbes, Spotify, and The White House. Acclaimed for its versatility and flexibility, organizations of all sizes rely upon WordPress because it makes website management and search engine optimization easy.
Because WordPress is optimized for search engines, you don't have to be an expert to apply SEO best practices. WordPress helps Google and other search engines understand your website structure, pages, and content. It provides easy-to-use features for optimizing images and pages for fast loading. It comes with a library of plugins (website apps) that can enhance your website's performance and SEO.
WordPress makes Google searches more successful
Google regularly adjusts its search algorithms, but WordPress keeps up so you don't have to. Because you can easily optimize your content for SEO, your website pages rank higher in search results and attract more of your target audience. In ranking websites, Google looks for sites that provide a great user experience, for example:
The mobile experience is as good

as the desktop experience



Content is structured in an organized way

and accessible to all audience members



Pages and images load quickly
WordPress supports your SEO-friendly website while also delivering a first-rate user experience. And when visitors have a good experience on your website, they stay longer and come back more often.
WordPress plugins enhance SEO performance
Behind the scenes, WordPress helps your team keep your site updated without having HTML skills or technical expertise.
Results Direct supports associations and WordPress sites by offering a selection of WordPress plugins to enhance website performance and SEO.
Yoast SEO plugin

helps Google and other search engines understand your website structure and pages while helping you optimize on-page SEO like titles, headers, descriptions, URLs, and other information sought by search engines

W3 Total Cache plugin

(or a similar cache plugin) improves site speed and page load time

Learn how Results Direct can help you implement WordPress and develop an SEO strategy that best leverages its advantages.
Results Direct Can Help: Schedule a Meeting
If you're looking for results from your website, Results Direct has a proven track record of success. Schedule a meeting to discuss your Digital Strategy, Website Redesign, CMS, or AMS Integration project.
Schedule Meeting
How can we help you today?
We handle your data as we would want our own data handled. This form collects your contact information so that we can follow-up on your request and contact you about our other products and services. Please read our Privacy Policy for more details on how we store, process and protect the data you share with us.