How INFORMS Saved 100K on Its Event Platform
Engagefully meets the in-person & virtual event needs for INFORMS scientific society conferences in a single mobile app & platform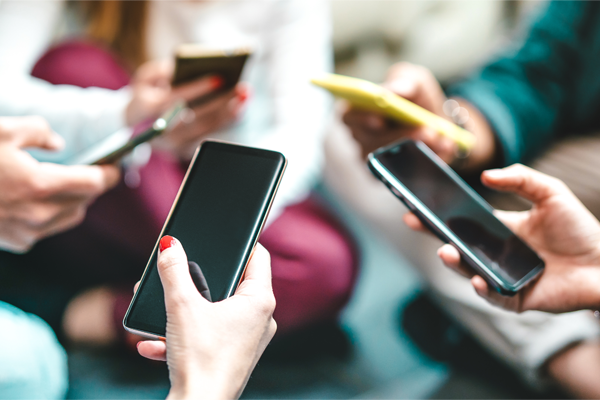 With over 10,000 global members, INFORMS is the largest association for decision and data science professionals. Like many scientific societies, INFORMS has complex needs for its meetings, so they've often resorted to costly custom-developed solutions.
However, in the past year, INFORMS has relied on Results Direct | RD Mobile's Engagefully EVENTS platform to deliver mobile app and desktop experiences for 5 in-person and virtual conferences. Because Engagefully was designed from the start to deliver in-person, virtual, and hybrid events, it's easy for a scientific society like INFORMS to pivot between formats if plans change.
A data point loved by any board: $100,000+ saved on tech contracts
Shortly after Elena Gerstmann, FASAE, CAE, came on board as executive director, she was asked to sign two $50,000 contracts for an event platform for two subdivision conferences. However, she had just learned that INFORMS had an unlimited event license for the Engagefully platform from Results Direct | RD Mobile. She didn't have to spend that $100,000.
"What attracts me most to this technology are, first, the price and, second, the way it's licensed—an unlimited event license model—which, as an executive director, is really attractive to me," said Elena.
Engagefully's unlimited event license enables organizations to host an unlimited number of events in any format—in person, virtual, and hybrid—under a single license for one annual fee.
When Kyle Jordan, CAE, CEM, CMP, DES, CMM, joined INFORMS as director of meetings, he discovered that "Engagefully is the solution for everything, including our annual meeting. My team thought our annual meeting was too complex for off-the-shelf software so, in the past, we spent a lot of money on a customized platform. Not this year. Engagefully can handle it."
INFORMS also plans to use Engagefully for its chapter and special-interest subdivision events. "We can afford to roll it out to them at little or no price," said Elena.

Society-specific functionality not seen elsewhere
Science, engineering, and research organizations, like INFORMS, have special requirements for conferences: poster sessions, abstracts with multiple authors, and nested sessions—for example, a 3-hour session might have 8 sub-sessions within it. Engagefully was specifically designed to serve these unique society needs.
Kyle said, "There is not another out-of-the-box solution on the market—and I have used many—that work as well as this one in the science space."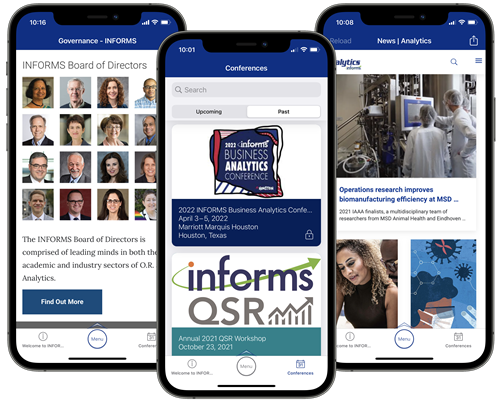 The "X factor" you want to get right: your event technology partner
"Results Direct is always at CESSE. They get the association and scientific society community," said Elena. "They work at understanding and meeting our needs and helping us take advantage of the app and platform. Their proactive support, going that extra mile, shows their commitment to the association space."
Kyle said he's relieved to not return to customization. Although customization seems tempting at first glance, it requires longer lead times as opposed to access in just days with a platform like Engagefully.
Customization costs can be shockingly high, often 6 figures, and post-launch changes cost additional time and money. "With Results Direct, we get regular free updates and a strong support system," said Kyle. "Their help documentation is so strong I haven't had to reach out to the Customer Experience Team. I've never had an app or platform before where that's been the case."
"I consider Results Direct a partner, not a vendor," said Elena. "I knew them long before I was a customer because of their continued support of CESSE. They're one of us—part of our community."

A consistent user experience for INFORMS attendees & staff
Kyle is especially excited about their new ability to offer one event app and platform across the entire ecosystem of events, both at the INFORMS level and the subdivision and chapter level. "We're not starting all over with attendee adoption at each event—that's huge. We've had really great feedback from attendees about the user experience on the front end."
He plans to improve the attendee experience by changing some traditional on-site practices. Outside meeting rooms, signs have always displayed the session title and presenters along with their abstracts in tiny print. Instead, he wants to display QR codes attendees scan to open up the session in the app where they can easily read the abstract and check themselves in to the session.
Elena can personally speak to the attendee experience since she used the app a few times at CESSE meetings. "As someone who doesn't always read all my emails before a conference, it's been very clear what you need to do with the app. As an attendee, it's easy."
INFORMS plans to integrate Engagefully with their association management system (AMS), marketing automation platform, and online community platform but, for the time being, it's integrated with Oasis, which handles the abstracts and speaker information for nearly 5,000 sessions. "Navigating that manually would be terrible," said Kyle. "Right now, we do registration through our AMS, but the upload process to the app is very easy—20 minutes, boom, done."
Kyle advises not trying to do everything at once when working with a new app and event platform. "We're using probably less than half its capabilities." The INFORMS team plans to take advantage of its data analytics, sponsorship revenue streams, integrations, and year-round member experience in the future. Because members who've attended events already have the app installed on their devices and are familiar with how it works, adoption rates for the year-round membership features should be high right out of the gate.
Kyle's team has taken ownership of Engagefully and has become its ambassadors to other users at INFORMS and its subdivisions and chapters. "We've taken it out of IT's hands," he said. "What I appreciate is, from the meeting planner to the department director level, we can all step in to use it. I don't have to rely on one person because the UX [user experience] is really good from an admin perspective. We've increased our productivity and reduced our lag time because we're not having to learn a new platform for each event like before."
"Again, I don't know if there's anything in the market like it. If there is, I certainly haven't seen it. None of the existing tech on the market would work as well for scientific meetings."

Fulfilling strategic goals with Engagefully
Elena calls Engagefully a good business decision because it helps INFORMS achieve two strategic goals: 1. operational excellence and 2. long-term financial health. Kyle added a third strategic goal to her list: 3. enhancing member value and experience.
He said, "We can offer a consistent platform across our entire event ecosystem, not only for INFORMS-level events—although that's a bonus right there—but also for our subdivision and chapter events. We can offer it to them at a significantly subsidized rate. That's good for our organization's finances and for the member experience at all levels."
"That's a huge value add," said Elena. "Unlike other vendors, Results Direct doesn't nickel and dime. We sign one contract. No one's doing that. Their approach reflects their philosophy on partnering. With Results Direct, the focus is on relationships, not transactions. I wish everyone was like that."
_________

Results Direct
can help you
leverage an all-in-one event platform and mobile engagement app
to realize greater ROI for your organization.
RD Mobile Can Help: Schedule a Meeting
If you're looking for an Event Platform or Member App that delivers ROI, RD Mobile has your answer. Schedule a meeting to discuss your event (in-person, hybrid, virtual) or year-round mobile engagement needs.
Schedule Meeting
How can we help you today?
We handle your data as we would want our own data handled. This form collects your contact information so that we can follow-up on your request and contact you about our other products and services. Please read our Privacy Policy for more details on how we store, process and protect the data you share with us.