ABFAS LEAD Website Wins ASAE Award
ABFAS Multi-Channel Program Promotion Leads to ASAE Merit Award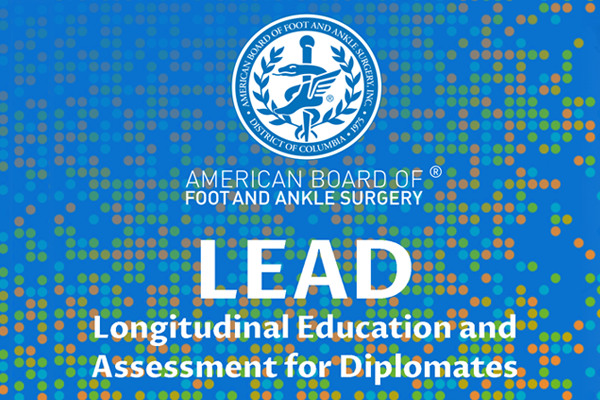 Results Direct client the American Board of Foot and Ankle Surgery (ABFAS) leveraged its website and other communications channels to promote and drive engagement in its new certification program – and they won an ASAE award for doing so!
ABFAS CEO/Executive Director Katherine Kreiter shares what they did, and the success they've experienced.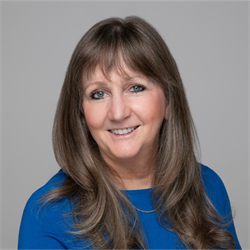 What certification program did ABFAS create, and why was it needed?
Kreiter: ABFAS created the LEAD program, an online experience through which ABFAS Board Certified foot and ankle surgeons obtain quarterly performance feedback and keep their Board Certification current, rather than our former policy of having them take a recertification exam in person once every 10 years.
They can complete the new program online any time via any device. It puts lifelong learning in the palms of the surgeons' hands, which is important because ABFAS Board Certification is designed to safeguard the public welfare by ensuring rigorous, ongoing assessment of the technical knowledge of foot and ankle surgeons.


How did ABFAS promote and drive engagement in the LEAD program?
Kreiter
: During the past two years, we've
leveraged new branding elements and all communications channels to educate members
about the exam change and how it would benefit them and ensure the public's welfare.
Outreach methods included our website
, direct mail and social media campaigns, personalized emails, videos, newsletters, webinars, and articles in partner organizations' publications.

We also worked closely with the team at Results Direct to develop an interactive website tool, located at https://www.abfas.org/diplomates/continuous-certification, that allows ABFAS Board Certified foot and ankle surgeons to review a customized list of LEAD requirements.


What has success looked like for ABFAS and its LEAD program?
Kreiter: Since launching in January 2022, we've heard a lot of individual success stories from the foot and ankle surgeons. We expect a 400 percent increase in annual engagement and learning (as compared to the in-person, once-every-10-years exam).
The addition of LEAD-related webpages has significantly increased unique visitors and page views, far exceeding what we'd seen in the two previous years. Email and webinar engagement is up. The number of calls ABFAS receives has decreased 15 percent because members have multiple ways to access the information they need.
And we won a Merit Award through the American Society of Association Executive (ASAE) Gold Circle program! That was the cherry on top – to be recognized amongst our association peers for a job well done.


What's next?
Kreiter: We will continue enhancing the education offered through the LEAD program to ensure public protection, and we will monitor program engagement and adjust member messaging as needed.
I think this program's success highlights that when we (credentialing boards and associations) deliver products and services our users and members truly need, it's a win-win for everyone.
Results Direct Can Help: Schedule a Meeting
If you're looking for results from your website, Results Direct has a proven track record of success. Schedule a meeting to discuss your Digital Strategy, Website Redesign, CMS, or AMS Integration project.
Schedule Meeting
How can we help you today?
We handle your data as we would want our own data handled. This form collects your contact information so that we can follow-up on your request and contact you about our other products and services. Please read our Privacy Policy for more details on how we store, process and protect the data you share with us.