CIoF Virtual Event Success Story
RD Mobile Solutions
Virtual Events


Event Design
Event Build Services
Dedicated Support
Success Story
The Chartered Institute of Fundraising is the professional membership body for UK fundraising, championing members' excellence in fundraising, supporting fundraisers through professional development & education & connecting fundraisers across all sectors & skill sets to share & learn with each other.
CIoF has delivered 10 online conferences and 7 in-person conferences with the RD Mobile Eventsential platform. Highlights from Fundraising Convention Online include:
3-day online conference
3,200 delegates
130 sessions (live & on-demand)
350 thought-leaders
19 sponsors
Online conference successes:
Largest Fundraising Convention in CIoF history
Expanded global reach to new delegates
145% delegate growth from in-person event
Delivered valuable content & connections to support struggling sector
Generated additional revenue through new registration offerings
Extended engagement post-event through on-demand content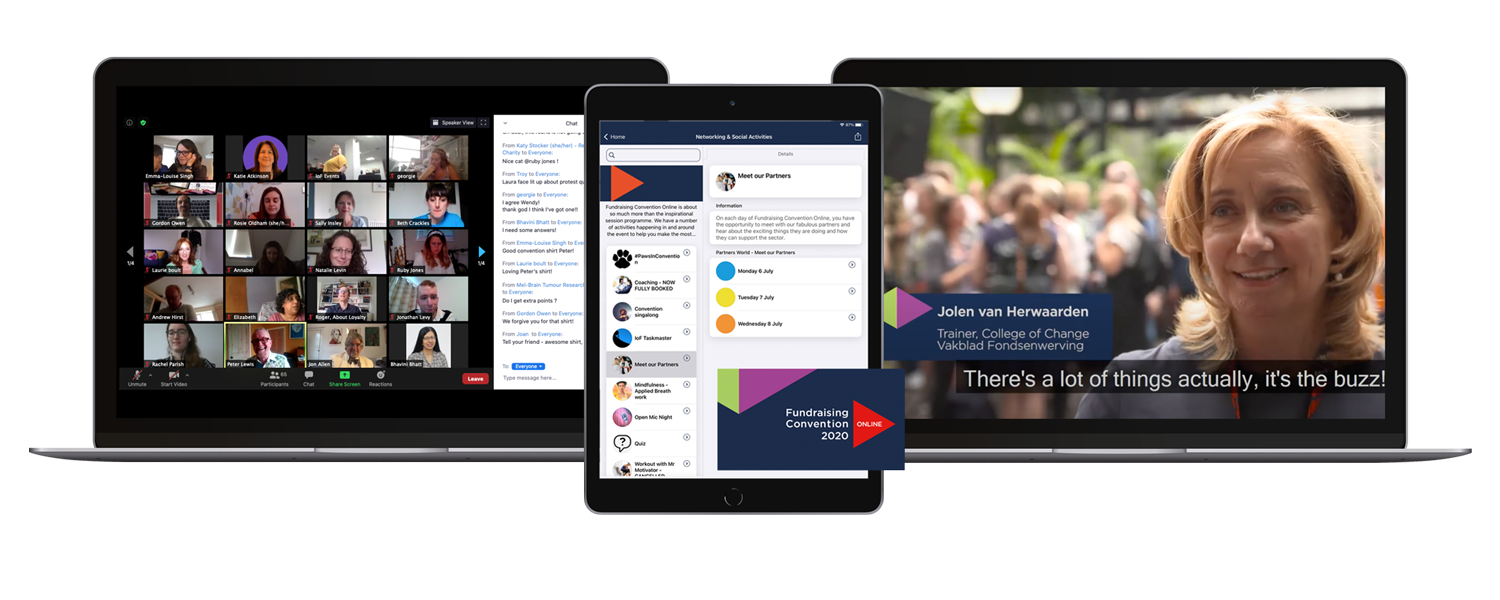 Brilliant platform. So accessible and easy to use and it really added to the whole experience of a virtual conference.
How can we help you today?
We handle your data as we would want our own data handled. This form collects your contact information so that we can follow-up on your request and contact you about our other products and services. Please read our Privacy Policy for more details on how we store, process and protect the data you share with us.