ABA Virtual Event Success Story
RD Mobile Solutions
Virtual Events


Event Design
Event Build Services
Dedicated Support
Success Story
The American Bar Association is the largest voluntary association of lawyers in the world. As the national voice of the legal profession, the ABA works to improve the administration of justice, promotes programs that assist lawyers & judges in their work, accredits law schools, provides continuing legal education & works to build public understanding around the world of the importance of the rule of law.
More than 10 different ABA Sections deliver their virtual conferences on the RD Mobile Eventsential platform.
Highlights from the ABA Family Law Virtual Fall Conference include:
5-day virtual conference
340 attendees
59 sessions (live & on-demand)
37 thought-leaders
13 sponsors
Virtual conference successes:
Largest Fall Conference in ABA history
Expanded reach & increased engagement through speed-networking break-out groups & creative social events
Increased sponsor visibility with new offerings & gamification
Greater ROI over in-person conference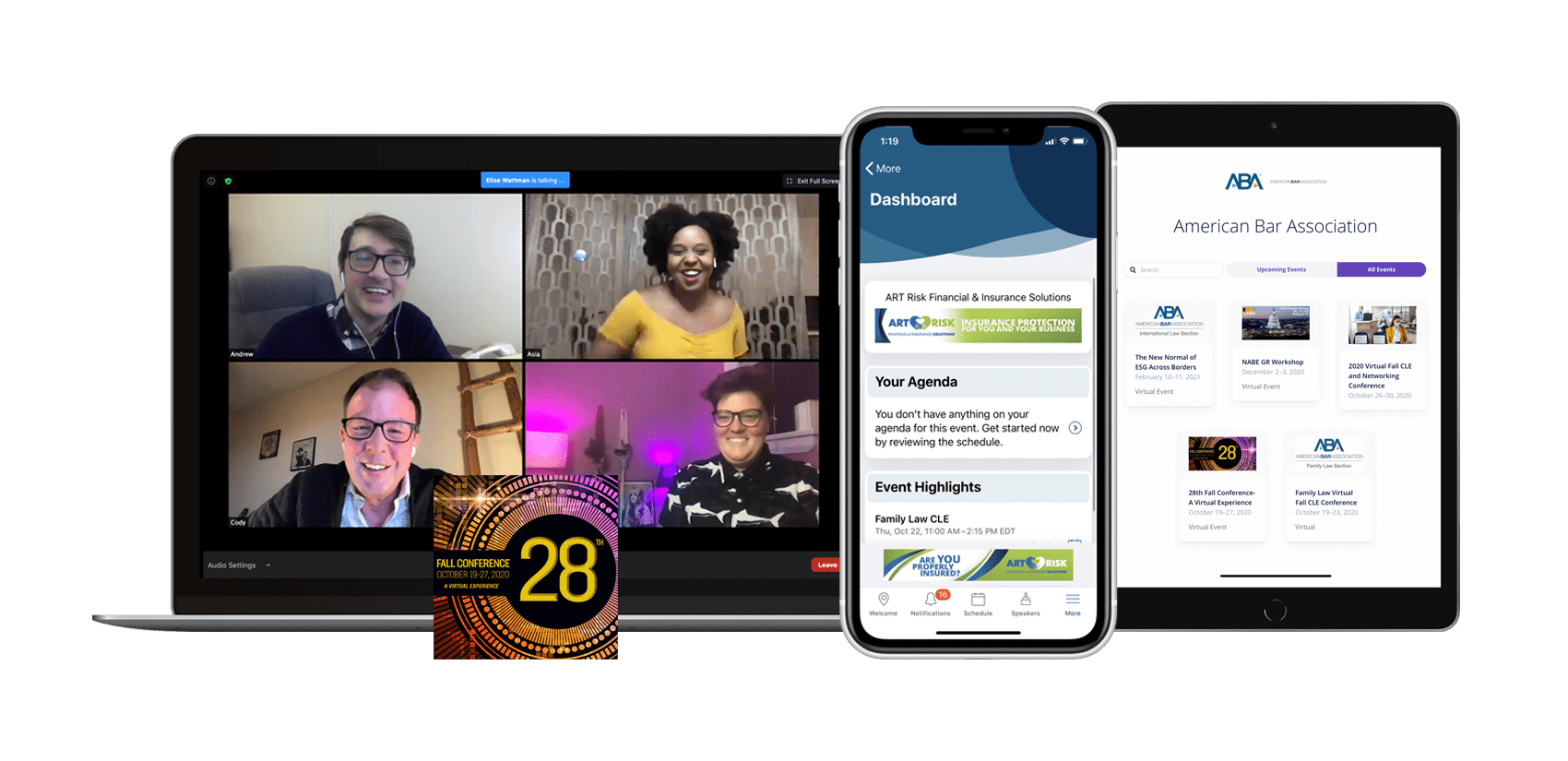 I looked at many platforms & Eventsential was the clear winner! I couldn't have been happier. I can't say enough good things about our experience!
How can we help you today?
We handle your data as we would want our own data handled. This form collects your contact information so that we can follow-up on your request and contact you about our other products and services. Please read our Privacy Policy for more details on how we store, process and protect the data you share with us.