Choosing the Best Event Platform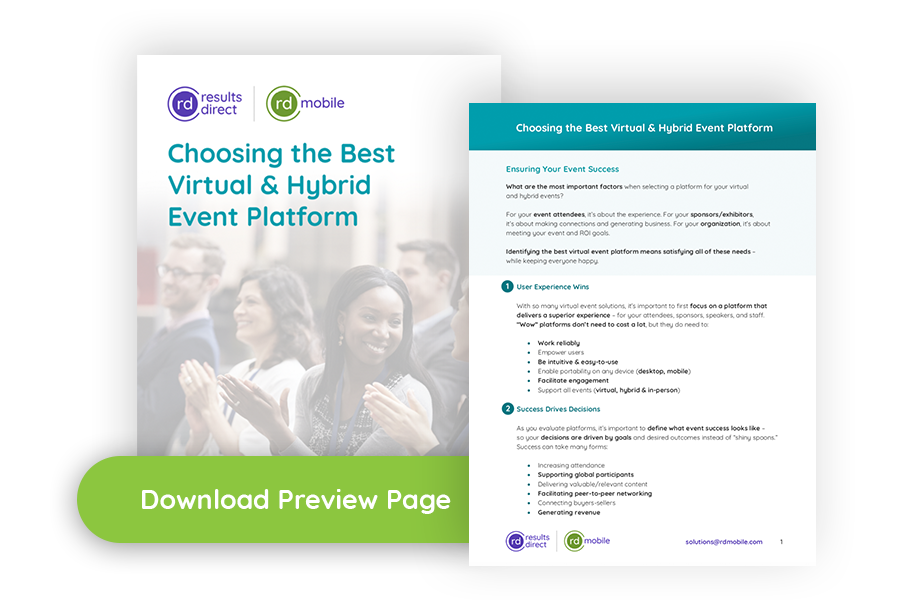 Results Direct | RD Mobile has created a guide & checklist for selecting the best virtual & hybrid event platform & partner to deliver your events, provide superior experiences to your attendees, connect sponsors/exhibitors to buyers & meet your organization's event & ROI goals.
Download Virtual & Hybrid Event Guide
Simply complete the requested information & click/tap the Download Guide button. You'll automatically be directed to the Choosing the Best Virtual & Hybrid Event Platform guide & checklist.
How can we help you today?
We handle your data as we would want our own data handled. This form collects your contact information so that we can follow-up on your request and contact you about our other products and services. Please read our Privacy Policy for more details on how we store, process and protect the data you share with us.