Perhaps you're nearing the time to step in front of your board to get approval for a website redesign project. Are you ready to answer the question: Why now?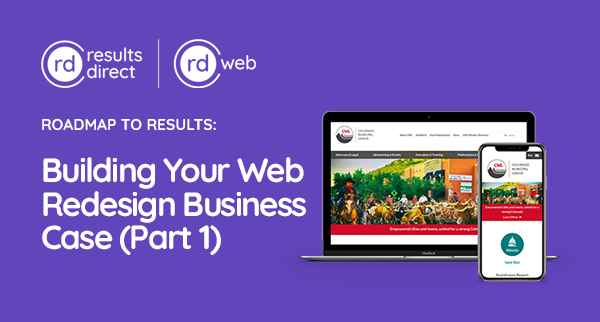 Building your business case is a critical step in convincing your organization that it's time for change. Here are a few things to think about when building your business case for a website redesign:
Responsive Design


If your website is not mobile-accessible, chances are the content that you've put so much effort into creating is not easily viewable. Since so many of your members are accessing email on their mobile devices, if your website is not responsive, your users will have a bad experience when they tap on the links to your website.

Appeal to Advertisers & Sponsors


Your website will be less appealing to your sponsors and advertisers if it's out-of-date. You want your website to reflect a modern organization that's actively investing in the value it delivers to members and stakeholders.

Next Generation of Members


The next generation of your members grew up with technology. The way that they perceive your organization is going to be shaped by the appearance and usability of your website.
Results Direct Can Help: Website Redesign
I'm passionate about working with associations to create dynamic and engaging website experiences that help you achieve your goals.
Ready to talk about a website redesign? Results Direct can help: Contact us