Top 4 Website Redesign Lessons Learned from Auto Care Association
Written on September 27, 2021
A focus on user experience results in increased website traffic & greater engagement.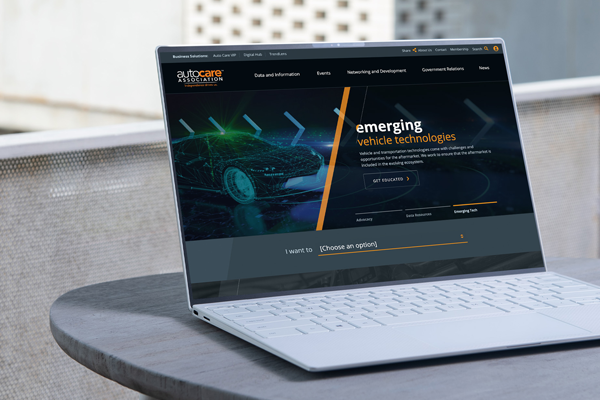 Auto Care Association redesigned their website with a focused mission in mind – driving member engagement and creating a website experience that members found helpful and valuable.
Since the launch of their newly redesigned website earlier this year they are seeing impressive results that include increased traffic to the website and greater engagement from website visitors:

Notably, the huge increase in average session duration (up an impressive 242%) coupled with the decrease in bounce rate, demonstrates that when members are reaching the website they are easily finding the information they care most about and finding the content valuable – exactly what Auto Care Association set out to accomplish with their website redesign project.
I spoke with Nathaly Branham, Web Manager at Auto Care Association and she shared her top 4 lessons learned from their website redesign project:
Focus on user experience and strategy.



Work with a website partner that will help you understand how your members use your organization's website, how they think and how they behave. Using real insights from your users, will help drive a more intuitive, relevant, and valuable website experience. Results Direct helped us collect and analyze data from our audiences through focus groups and surveys and then helped us to create actionable and defined goals. Review your current website KPIs to see what's working well and what could be improved.


Provide personalized content to increase website conversions.



Your website should be actionable – designed to support conversions (event registration, product purchase or membership renewal). By providing personalized content, your website will provide website visitors with fast, easy access to the content and resources they care most about. For example, the new Auto Care website homepage provides an easy, highly-intuitive way for members to "self-select" what they are most interested in and has been an effective tool in driving website engagement. 



Create a positive training experience for fast adoption.



Learning a new CMS requires every member of your team. Create training materials that have a balance of text, images and videos to keep your team engaged. During video training sessions, utilize time stamps for specific topics. These time stamps can be used to split the video into bite-sized training clips that will make the information easier to digest or reference. Add fun by offering gift cards and post-training mini quizzes with prizes.



Choose an experienced partner.



Selecting the right partner to guide your project is critical. A partner like Results Direct brings deep experience in successful association website redesign projects and can help you create a realistic timeline for your project, lead a strong project management process to keep your project on time and on budget and will provide outside advice and a fresh approach to bring even more value to your completed web redesign.
Are you thinking about a website redesign or how to drive better results from your website? Check out this webinar recording to hear the full interview with the Auto Care Association and learn more about how their website redesign resulted in an increase in website traffic and website engagement.
Results Direct Can Help: Schedule a Meeting
If you're looking for results from your website, Results Direct has a proven track record of success. Schedule a meeting to discuss your Digital Strategy, Website Redesign, CMS, or AMS Integration project.
Schedule Meeting
How can we help you today?
We handle your data as we would want our own data handled. This form collects your contact information so that we can follow-up on your request and contact you about our other products and services. Please read our Privacy Policy for more details on how we store, process and protect the data you share with us.