Top 4 Website Redesign Lessons Learned from Auto Care Association
Written on September 27, 2021
A focus on user experience results in increased website traffic & greater engagement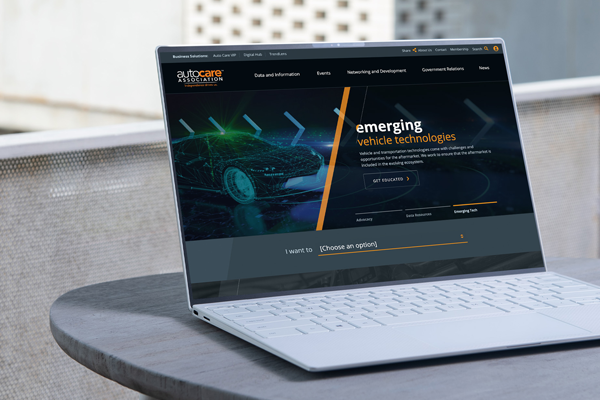 Auto Care Association redesigned their website with a focused mission in mind – driving member engagement and creating a website experience that members found helpful and valuable.
Since the launch of their newly-redesigned website, they're seeing impressive results that include increased traffic to the website and greater engagement from website visitors:

Notably, the huge increase in average session duration (up an impressive 242%) demonstrates that members are finding the information they care most about and finding the content valuable – exactly what Auto Care set out to accomplish with their website redesign project.
I spoke with Nathaly Branham, Web Manager at Auto Care Association, and she shared her Top 4 Lessons Learned from their website redesign project:
Focus on user experience and strategy



Listening to what members expect from their digital experience pays off. If you understand how your members use your organization's website, how they think and how they behave, you can create a more intuitive, relevant, and valuable website experience.


Provide personalized content to increase website conversions



Your website should be actionable – designed to support transactions including event registrations, product purchases, membership renewals, and more. By providing personalized content, your website can facilitate fast, easy access to content and resources users care about most. 



Choose an experienced partner



Selecting the right partner to guide your project is critical. For the Auto Care website redesign, Results Direct worked with the team to collect and analyze data through focus groups and surveys and then create actionable and defined goals. Results Direct also created special website tools including a homepage "I want to..." Explore Bar and brought deep experience in successful association website redesign, including strong project management to keep the Auto Care project on track and on budget.



Create a positive training experience for your team



The Auto Care redesign included implementing a new content management system (CMS), which meant that staff needed to get up-to-speed quickly on an entirely new system. Training materials were created with a balance of text, images, and videos to keep the team engaged - and videos were edited into bite-sized training clips for specific topics. Staff were incentivized with gift cards and post-training mini quizzes with prizes.
To learn more insights and view a brief video of Nathaly Branham talking about the Auto Care website redesign project, visit the Auto Care Website Success Story.
Results Direct Can Help: Schedule a Meeting
If you're looking for results from your website, Results Direct has a proven track record of success. Schedule a meeting to discuss your Digital Strategy, Website Redesign, CMS, or AMS Integration project.
Schedule Meeting
How can we help you today?
We handle your data as we would want our own data handled. This form collects your contact information so that we can follow-up on your request and contact you about our other products and services. Please read our Privacy Policy for more details on how we store, process and protect the data you share with us.