Making Sense of Google Analytics for Your Association
Written on March 30, 2022
Leveraging Google Analytics to make data-driven decisions for your organization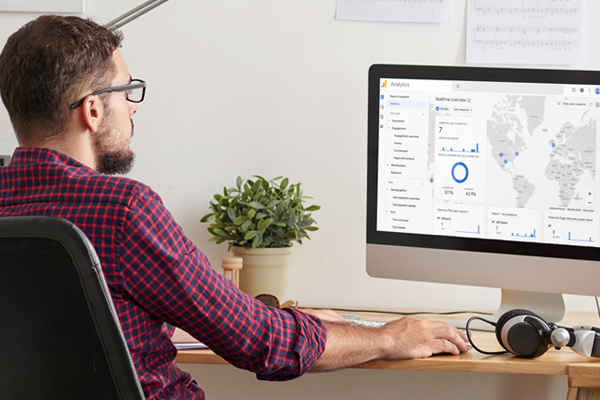 Google Analytics is full of valuable data reflecting the behavior and interests of members, customers, and other website visitors. Once you understand how to work with Google Analytics, you can use its data to inform decisions about content, programs, marketing, and resource allocation - providing more value to members and driving more revenue for your organization.
What stands in the way for many organizations is the overwhelming amount of data that Google Analytics provides. The best way to take advantage of the insights available to you is to have an expert show you how.
The strategic benefits of using Google Analytics
Google Analytics helps you track and understand website user journeys. For example, you can see how and where visitors are accessing content and initiating transactions on your site. If you know where visitors are leaving before registering for an event, you can make adjustments and test improvements to convert these transactions. The real power of Google Analytics is its potential to inform your content and marketing strategies.

Improving Content Strategy
Google Analytics shows you what people care about - not only historically, but right now. You see:
Which topics bring people to your site from search engines
What users search for on your site

How users access your site
Where people linger and where they leave
What a visitor does on your website is more telling and accurate than anything they might tell you in a survey. Their website behavior demonstrates their interests. With Google Analytics data, you can spot emerging trends and confidently choose topics for publications, website content, and educational programs. You can also squash faulty assumptions when a department head insists on dedicating space to a specific purpose that users don't care about.
Refining Marketing Campaigns
With Google Analytics, you can measure the success of marketing efforts including which marketing campaigns and channels are effective and which partners or influencers are sending traffic your way. This intel helps you decide where to focus your budget and time.
Google Analytics can be configured to show the keywords people use to find content. This insight helps you refine your SEO strategy and attract more visitors to specific posts and pages.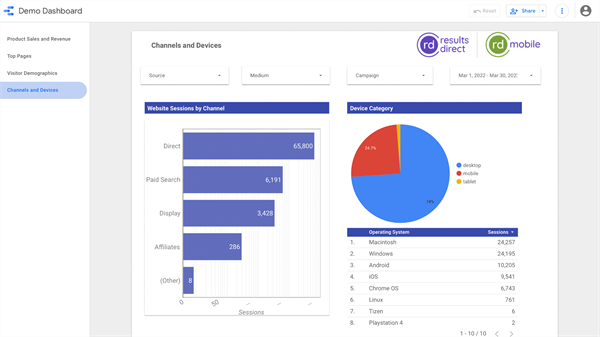 How experts help with Google Analytics strategy & configuration
The best way to leverage website data and reports to understand user behavior and make confident decisions is to enlist an expert to help configure your Google Analytics.
Tracking user tasks. An expert can configure your Google Analytics to track and report on goal-related user tasks such as event registrations, product purchases, educational session views, and content acquisition. You can track the paths taken by users to accomplish these tasks and the traffic sources driving these conversions. If your conversions cross platforms (i.e. from a CMS to a CRM or AMS), you can ensure that your analytics are properly configured to track users from platform to platform.
Improving data accuracy. An expert can ensure you get an accurate picture of real website visits by filtering out bots - automated computer programs like web crawlers and spiders - and traffic coming from staff and technology partners.
Configuring search settings. The terms used in website searches are as valuable as Google search terms in helping you identify user interests. An expert can create reports to help you determine if website searches bring up the appropriate content and if you need to edit or tag content differently so it does (or doesn't) show up in search results.
Measuring website & marketing effectiveness. Not all metrics are created equal. Some, like the number of page views, are popular but don't typically correlate to business goals. An expert helps you identify metrics that provide the information you and your colleagues need to measure progress on goals.
Setting up useful reports & dashboards. An expert can help you understand how and why to use website analytics and will set up dashboards to show executives and staff what they need to know. These tools help even the most non-technical marketing, meetings, education, membership, and advocacy staff track progress on their departmental goals.
Preparing your association for the future. An expert can refine your Google Analytics configurations so you can adapt your data strategy and reports as new needs and questions emerge.

To learn more about Google Analytics, including what to expect with Google Analytics 4 (coming in 2023), check out this recording from my recent Results Recharge: Google Analytics session:

_________

Results Direct
can help you
leverage Google Analytics
to better understand member needs and behaviors, make smarter decisions about your website and marketing efforts, and
drive more revenue for your organization.
Results Direct Can Help: Schedule a Meeting
If you're looking for results from your website, Results Direct has a proven track record of success. Schedule a meeting to discuss your Digital Strategy, Website Redesign, CMS, or AMS Integration project.
Schedule Meeting
How can we help you today?
We handle your data as we would want our own data handled. This form collects your contact information so that we can follow-up on your request and contact you about our other products and services. Please read our Privacy Policy for more details on how we store, process and protect the data you share with us.