Everything You Need to Know About Event Platforms
Written on August 19, 2021
What are the most important factors for selecting an event platform and partner?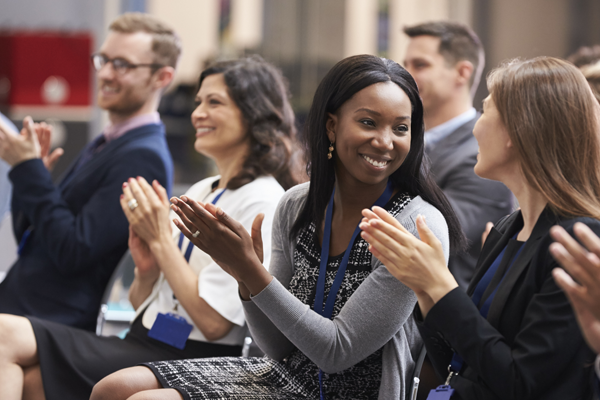 The best in-person, hybrid, and virtual event platform satisfies the needs of your attendees, sponsors/exhibitors, and your organization - while keeping everyone happy.
For your event attendees, it's about the experience. For your sponsors/exhibitors, it's about making connections and generating business. For your organization, it's about meeting your event and ROI goals.

Identifying the best event platform means satisfying all of these needs:

User experience wins

– With so many event solutions, it's important to focus on a platform that delivers a superior experience – for your attendees, sponsors, speakers, and staff. Powerful platforms and experiences don't need to cost a lot, but they do need to:



Work reliably
Be intuitive & easy-to-use
Support in-person, hybrid & virtual events - in a single platform
Enable participation on both desktop & mobile devices
Empower users to customize their experiences



Goals drive decisions

– As you evaluate platforms, define what event success looks like so your decisions are driven by goals and desired outcomes. Success can take many forms:



Increasing attendance
Supporting global participants
Delivering targeted, relevant content
Facilitating networking & engagement
Connecting buyers-sellers
Generating revenue



Partners make it work

– Choosing the best event solution involves more than selecting a platform. It also involves selecting the right partner

to ensure that your events are a success. When evaluating partners, you should ask questions:
How many virtual & in-person events have you delivered?
How complex were those events?
How does your solution support both on-site & virtual attendees?
What AMS/CRM, registration, and other systems have you integrated with?
What success stories can you share?
How can you support our events team – program design, event build-out, technical support?
How can you help with revenue generation/ROI?
How can your solution provide year-round engagement?
To support your selection process, Results Direct | RD Mobile has created a Virtual & Hybrid Event Guide and checklist for selecting the best event platform and partner.

Download Guide
RD Mobile Can Help: Schedule a Meeting
If you're looking for an Event Platform or Member App that delivers ROI, RD Mobile has your answer. Schedule a meeting to discuss your event (in-person, hybrid, virtual) or year-round mobile engagement needs.
Schedule Meeting
How can we help you today?
We handle your data as we would want our own data handled. This form collects your contact information so that we can follow-up on your request and contact you about our other products and services. Please read our Privacy Policy for more details on how we store, process and protect the data you share with us.