What's Good for You: Eat Your Veggies - and Audit Your Website Content
Written on April 28, 2022
Auditing your website content on a regular basis leads to better search results, better user experience & increased conversions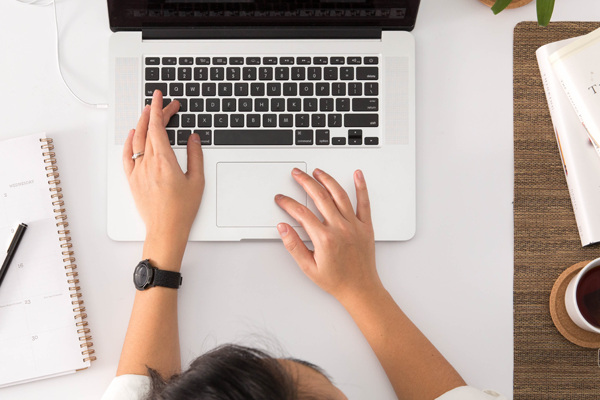 There are lots of things we know we should do because they're good for us (like eating our veggies), but we may not do them because they don't satisfy our desire to experience something exciting.
During Results Direct's recent "Biggest Missed Opportunities When Redesigning Your Website" webinar, we touched on the importance of auditing content on an ongoing basis.
What is content auditing? It's the process of identifying everything published on your website: text articles, PDFs, images, graphics, surveys, etc. You want to ensure the strategic purpose of all content to help your site visitors/members accomplish what they came to do, while helping your organization achieve its strategic objectives (and you can't do this if you don't know what content you're using).
The key benefits of a website content audit
What are the key reasons for auditing your website content? It's about providing the most relevant content and experience for your users:
Better Search Results - When someone searches for annual meeting information on your website or Google, if they're finding content from 5 years ago, that's problematic. A search for "annual meeting" should yield results about your upcoming and/or most recent annual meeting and nothing else. A leaner, more relevant cache of content leads to better search results.


Better User Experience - When site visitors can easily find what they're looking for – be it via site search, a well thought-out navigation, and content that's been tagged and categorized so it appears in all the places it should – they can easily and quickly accomplish what they came to do. They don't get frustrated, and your staff doesn't get a million customer service calls and emails.


Increased Conversions - There are many ways to drive people to join your organization (and register for your events and purchase your offerings), but you'll need updated, relevant content that clearly explains your value proposition as it exists today and creates the "I need THAT" or "I want to be a part of THAT" feeling. Your content should reflect changing member wants, needs, and preferences to drive action.

So how - and how often - should you audit your website content? Here are some suggestions:
Decide your goals for conducting an audit. Connect your goals to your organization's strategic objectives.

Identify how you'll track content and progress on auditing content. An Excel spreadsheet may be a simple option.
Look at publish dates of content. Just as most organizations have document destruction policies, organizations need a content sunsetting policy. If it's older than X, unpublish it. After you unpublish the old content, update your site map so search engines have access to the most up-to-date index.
Decide what can remain the same and what needs to be updated. Based on your content strategy, does your content need to be updated to be more inclusive or accessible? More mobile friendly? Also consider putting a new published date on it.
Prioritize content based on high-traffic pages, revenue-generating pages, high-engagement pages, i.e. your homepage, membership benefits pages, and meetings pages.
Use analytics to identify content for auditing purposes based on:
Demographics
Keyword searches
Site traffic and unique visitors
Time on site vs time on specific pages
Top pages, most downloaded items, and click-thru rates
Broken links
Conversions (event registrations, membership joins, product sales)
Decide how often you need to perform tasks related to auditing content. Monthly? Quarterly? Annually?
Set reminders about when content should be audited.

If you need more to chew on, grab a carrot and check out this Results Recharge: Content Strategy recording featuring Hilary Marsh:
_________

Results Direct
can help you
with your content audit process.
Schedule a meeting to learn how we can assist your team.
Results Direct Can Help: Schedule a Meeting
If you're looking for results from your website, Results Direct has a proven track record of success. Schedule a meeting to discuss your Digital Strategy, Website Redesign, CMS, or AMS Integration project.
Schedule Meeting
How can we help you today?
We handle your data as we would want our own data handled. This form collects your contact information so that we can follow-up on your request and contact you about our other products and services. Please read our Privacy Policy for more details on how we store, process and protect the data you share with us.